The Filipino holiday season is the perfect excuse to spend time with family and loved ones. It's the time to relax. It's the time to let loose. It's the time to give in to our consumeristic urges because it's the green flag for bazaars and night markets.
Because of my self imposed "frugal mode" and busy schedule, I wasn't able to frequent much. Whenever I did have the time and the energy to drop by one of these bazaar/market places, it was on a bout of spontaneity and I wouldn't get the chance to bring Orion with me. You can only imagine how stoked I was when I figured there was one close enough to my office that can accommodate my graveyard lifestyle.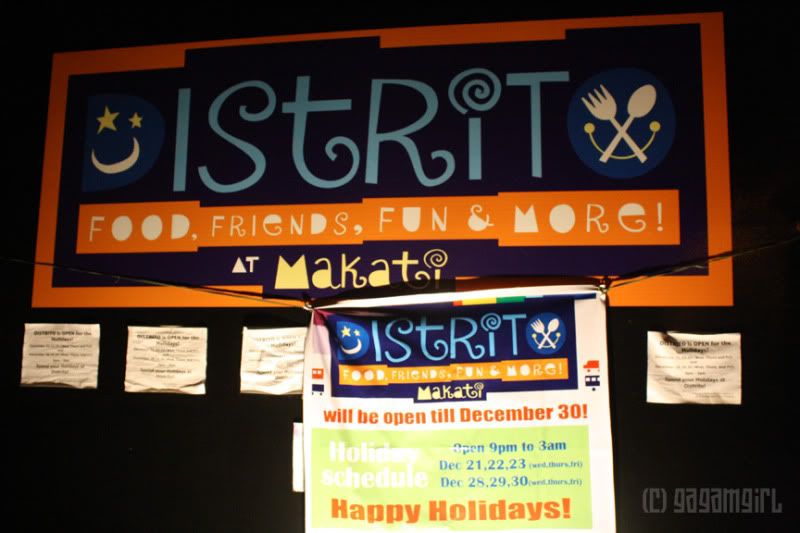 Once you step into that tent on the parking lot by Makati Medical Center, it's an attack on your senses. A very eye-popping, mouth-watering and welcome attack. 
It was two days before Christmas when we had the chance to drop by meaning we had barely enough to spend so it was strategy time. There were so many tempting choices. Sadly, we were only able to try a valuable few. I'd be happy to report that there were no regrets. 
Carlo's Kitchen Crunchy Belly
Honestly, I'm not such a great fan of pork. This isn't for health reasons though, but by choice. I just figured that there are more meat choices with better flavor and texture.
But…
Walking along the aisle, I was greeted by a very friendly pair of silver tongs and I heard my favorite three words in the English language: "Free taste, ma'am?"
I was pleasantly surprised and I think I passed out for a millisecond. It was light and crisp. Once you bite through it, the bits just melt in your mouth. Oh my GOOOOD, I die! I love how the flavor was not too overpowering either - just lightly seasoned, a supporting cast to the star of the plate. 
At Php 90 with a cup of rice, this meal was pretty much Christmas charity. Should you come across it, I highly recommend it.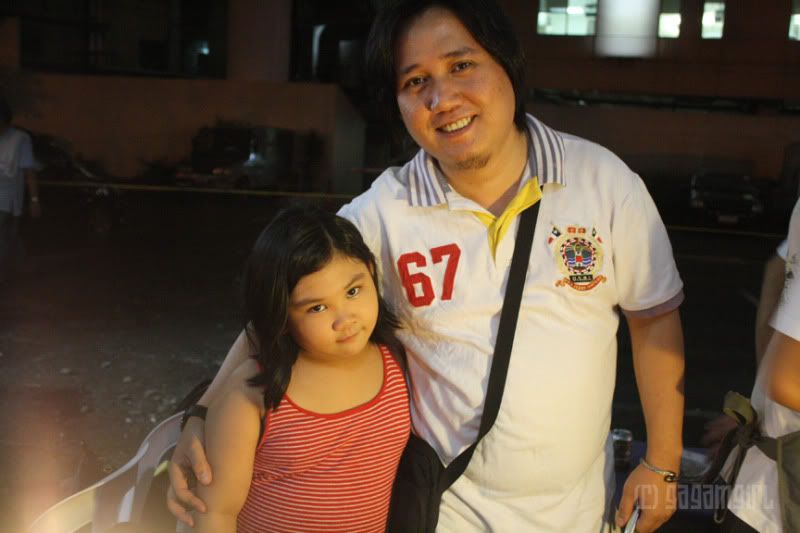 Just because his daughter was cute enough to demand another photograph. Hehe, I just love kids with their honesty.
Fire Escape: The Pizza Burger
Who doesn't love pizza? Who doesn't love burgers? So, who wouldn't want a burger patty in between two slices of pizzas? Do not deny its awesome-ness!
The idea is creative and promising enough to figure itself in a market. It's the answer to the debate that has dragged on and on in several drunken circles - if you can eat just one for the rest of your life and forgo the other, what would it be: pizza or burgers? With this, the answer could be BOTH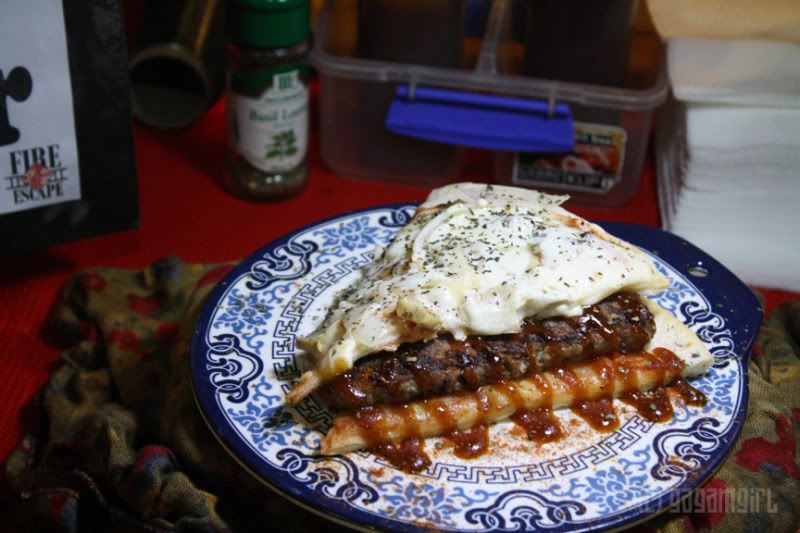 There are three choices available: The Rookie (Cheese Pizza), The Wildlander (Mushroom and Cheese Pizza) and The Red Brick (Pepperoni and Cheese Pizza). Apparently, The Wildlander was the best seller.
The triangular burger patty was charbroiled, which I honestly think should be the only way burger patties should be done, but the charring was a little too light for my taste - just not enough to sear the meat and give the smoky taste and crisp exterior. It was served with a barbecue sauce with a sweet kick that complimented the taste and gave it more dimension.
The only problem I had with it is the pizza seemed to have been made with a generic pizza crust that went limp with the barbecue sauce. The toppings were also sliding off. Okay, so it still tasted great, but it was a little disappointing to see such an excellent idea halfheartedly executed. 
I'm hoping to come across this again - with the pizza crust lightly charred, but blistered to death, that would retain its shape with the burger patty in between. So much promise and it could be perfect. 
Creativity cost. Each slice is priced at Php 100, not very competitive for pizza, but it's definitely worth a try.
BBQ, atbp
Don't quote me. That's not the name of the place, but they were serving barbecue, isaw, hotdogs and other street food favorites. This place was PACKED and the crowd around the table didn't die down all through the night. C'mon, who can say no?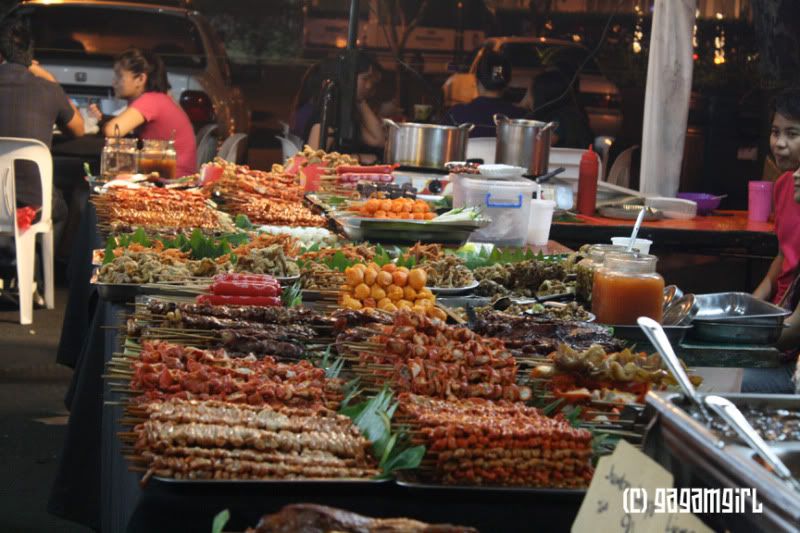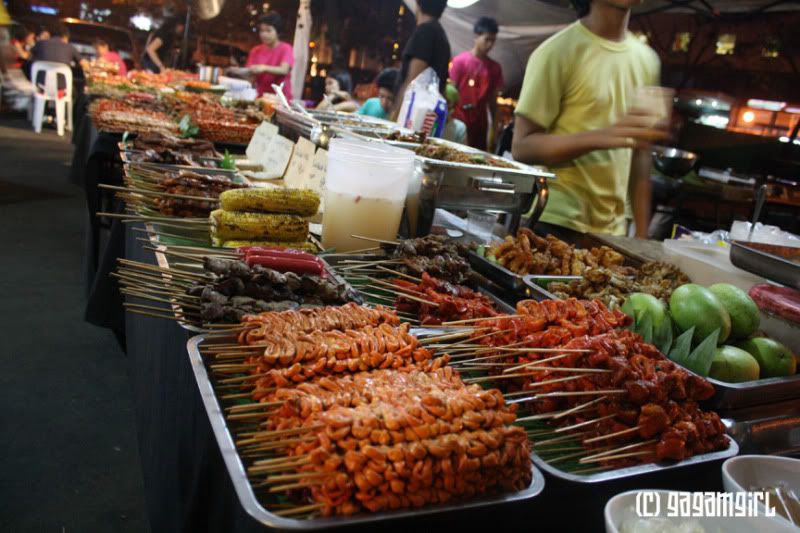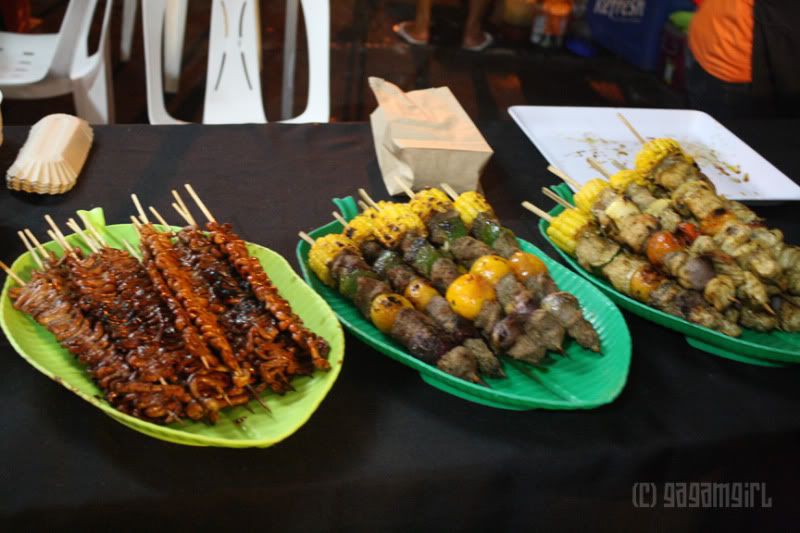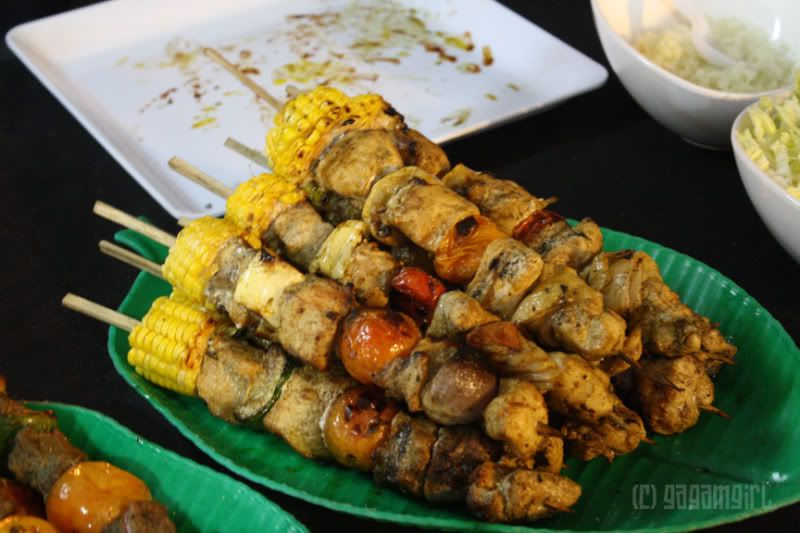 I had the isaw manok at Php 35 and it was the most generous serving I've had on a single stick. Look at it - just the sight of it makes you wanna go thieving about.
The marinade was, for the lack of better term, shazzooo! Very tasty. Very satisfying. But, what can I say? I already have my favorite isaw spot outside of Varsity Hills, QC
Unfortunately, we weren't able to try every single thing for the lack of cash and the lack of stomach space. Here were other interesting food choices: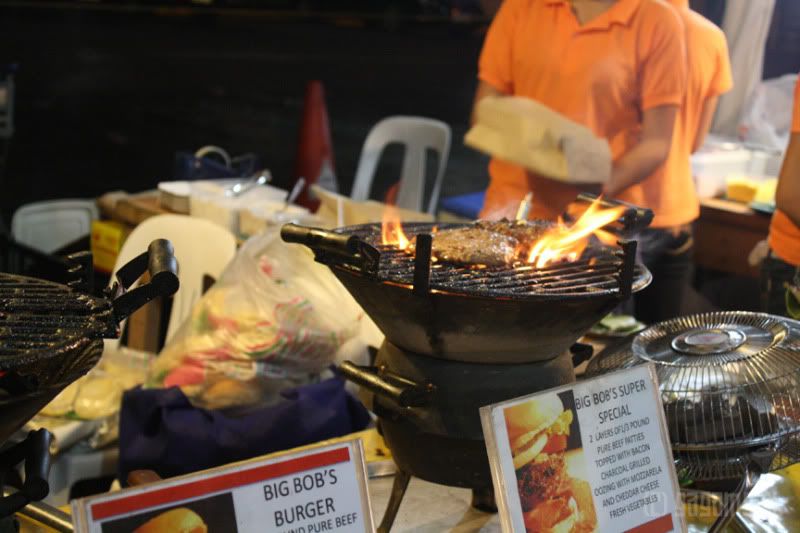 Big Bob's Burger: 1/3 to 2/3 pounds of charcoal grilled beefy goodness. 
Z's: Affordable, Filipino food generous serving after generous serving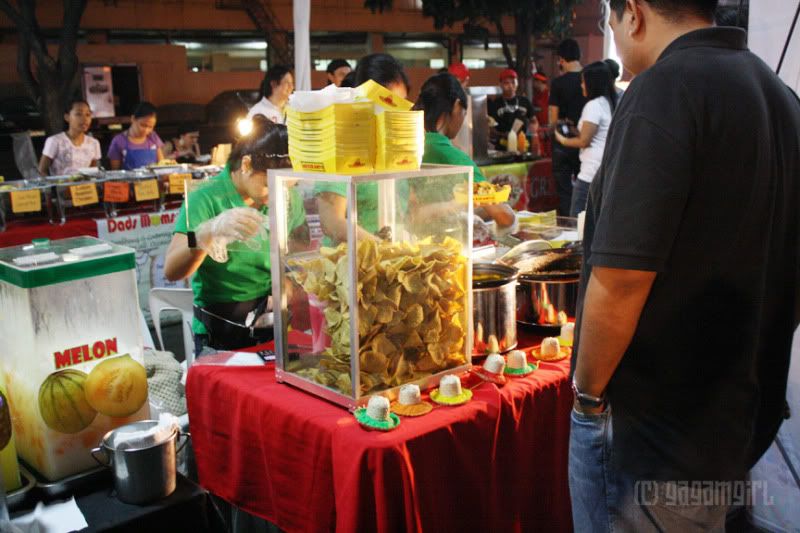 Nachos!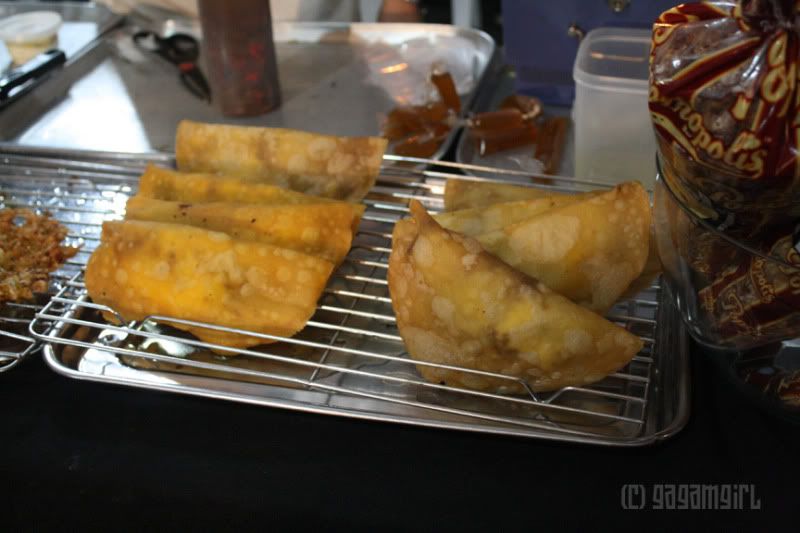 Wah! Ilocos empanada!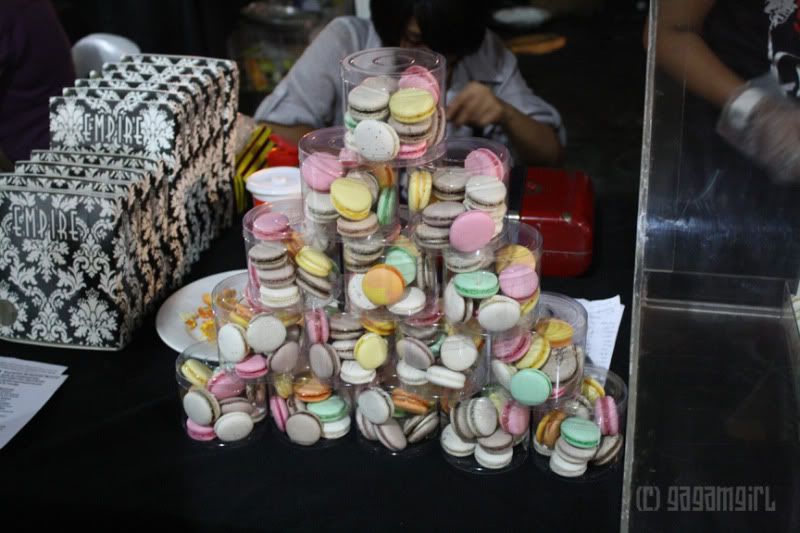 Pretty, pretty macarons!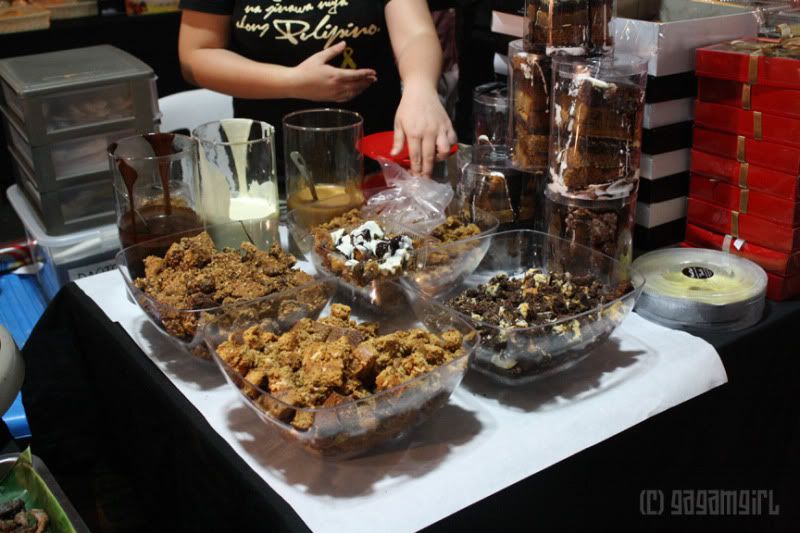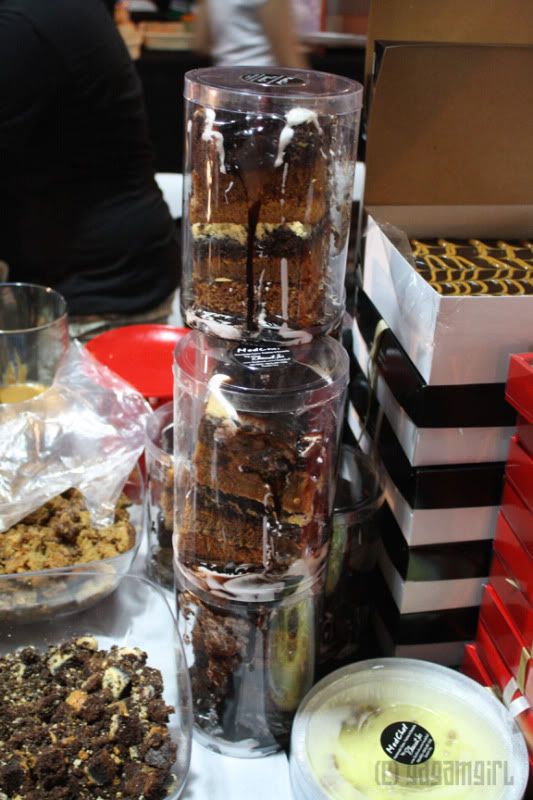 A tower of sweet baked goods!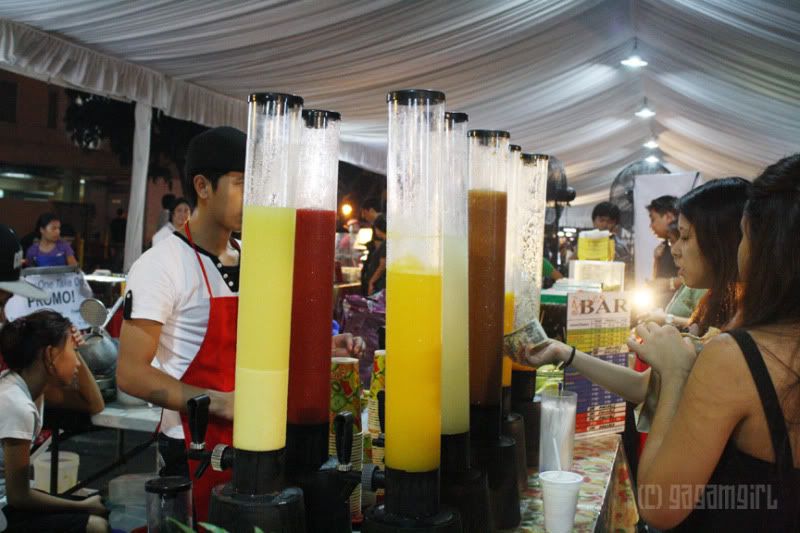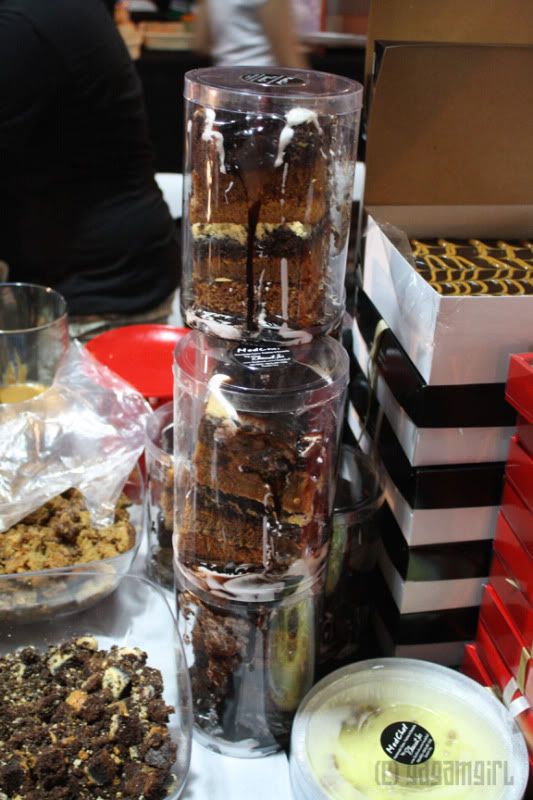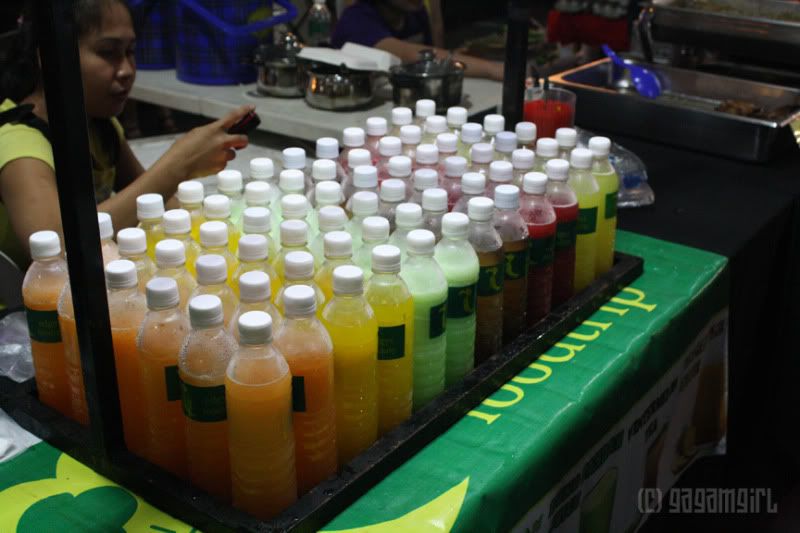 —-
Distrito was open from 9 pm to 3 am, Wednesday - Friday beginning on the third week of December. It was located in the parking lot by Makati Medical Center and People Support. Not like you're going to use that information anymore
Sharing photography credits with Barney Barnido
Posted on: 2nd January 2012 - 37 notesReblog -